We awake the next morning to quite a different day. The temperature feels like it has dropped 10 degrees overnight and the wind is howling! We're here to fish, and Tsurusaki is soon piloting us down a narrow maze of roads, barely wide enough for the car, and some almost completely reclaimed by nature. I ask him how he found these remote spots many years ago, pre-google maps? He says laughingly: "I use the force!"
We hike over hills through forests of bamboo, rhododendrons, pines and dense pockets of coastal rainforest, followed by boulder hopping and a little rock climbing for good measure. Thirty or so minutes later we emerge on some awesome looking ledges.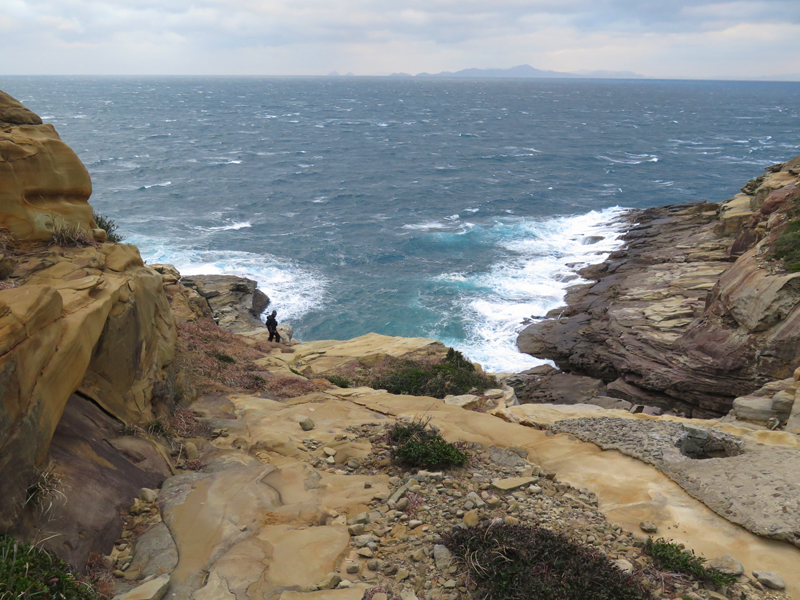 Brett is first in the water so I pull out the video to get a bit of footage of him trying to punch 30g minnows into 30 knots of breeze. I barely have time to turn the camera on before he is wrestling a good seabass from the surge at his feet. These blackfin seabass are much more bulky and muscular than the Japan seabass found in the bays and harbours. They put on a great fight, jumping, running and trying to bury you among the rocks. This one is around 75cm and 4-5kg. A fantastic start to the day!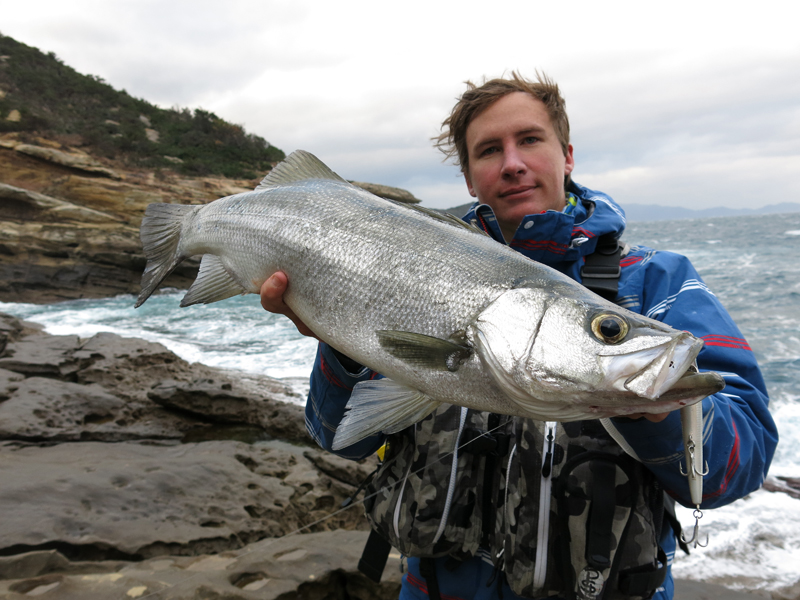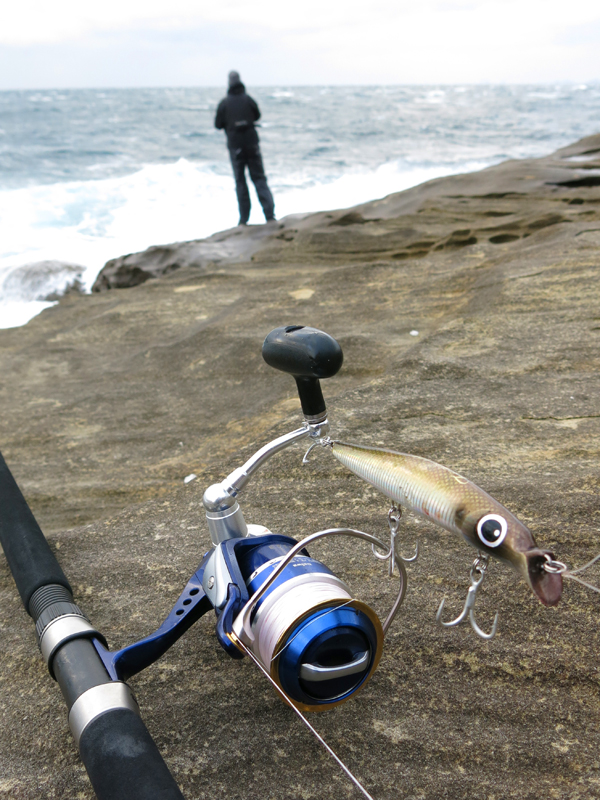 And so the day goes on: hike, climb, rockhop, and fish. The wind howls relentlessly and for good measure a few flurries of snow swirl around. Luckily the island has just enough protection from the swell to permit fishing in these rather severe conditions.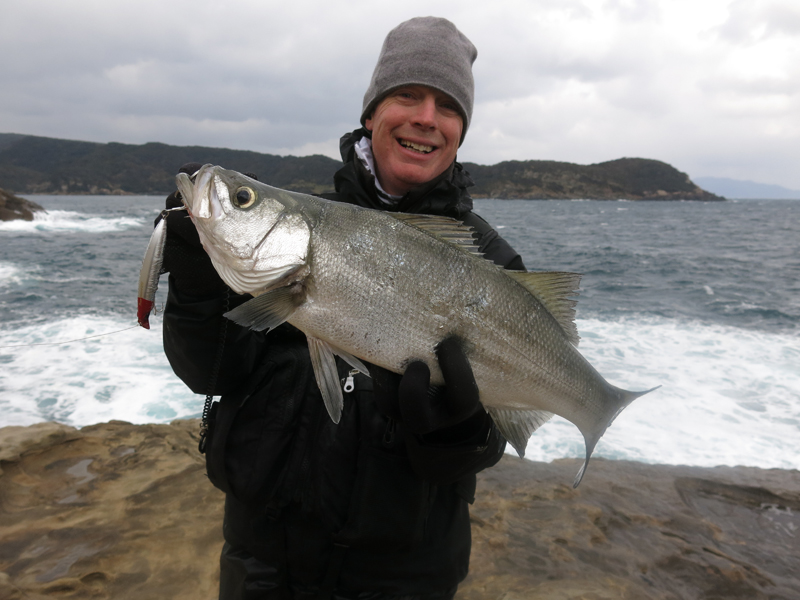 The bass come in bursts, no strikes for several washes then a hit on every cast in another. I do a great job of missing hook-ups and dropping fish, but eventually I get my first bass. Brett on the other hand is having a stellar day, landing bass over 80cm, a nice snapper on the FCL Shime Vibe over 65cm and getting smoked by a good size kingfish.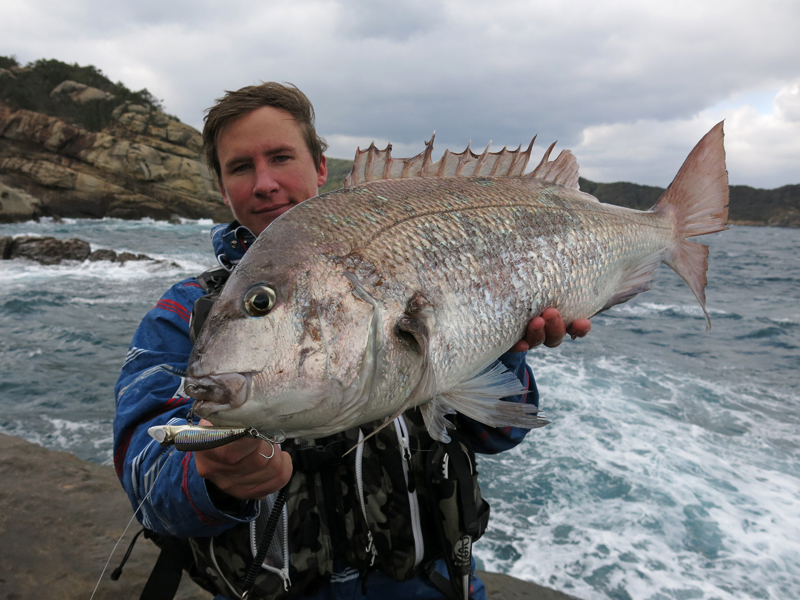 We end the day with Tsurusaki looking as fresh as a daisy; Brett and I are wrecked. Legs, knees, arms and backs screaming, faces red from windburn, but we've caught fish!
We will leave you with a few more photos of what was a great fishing experience.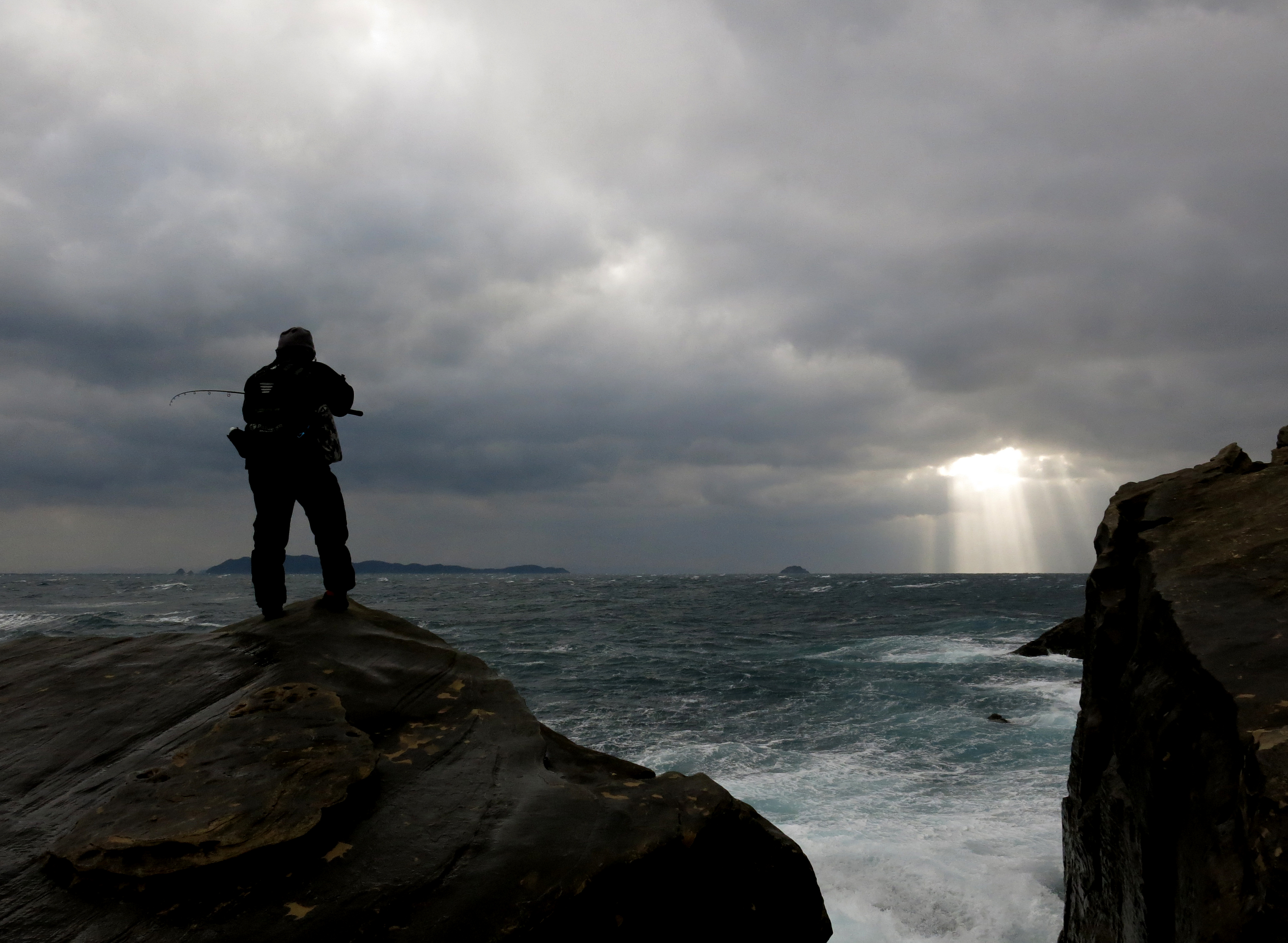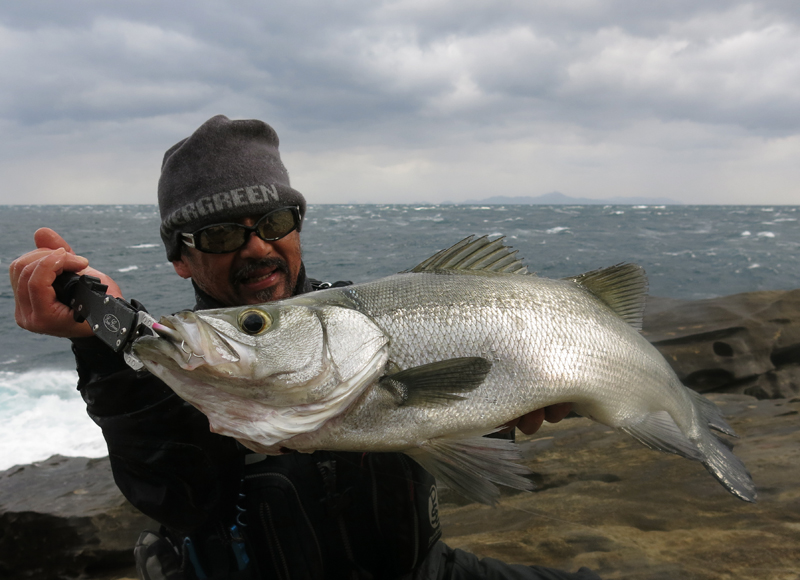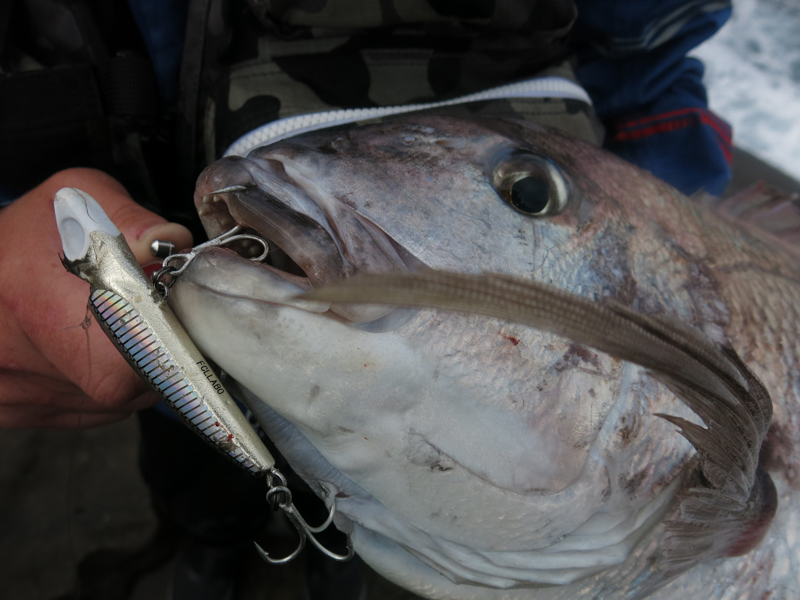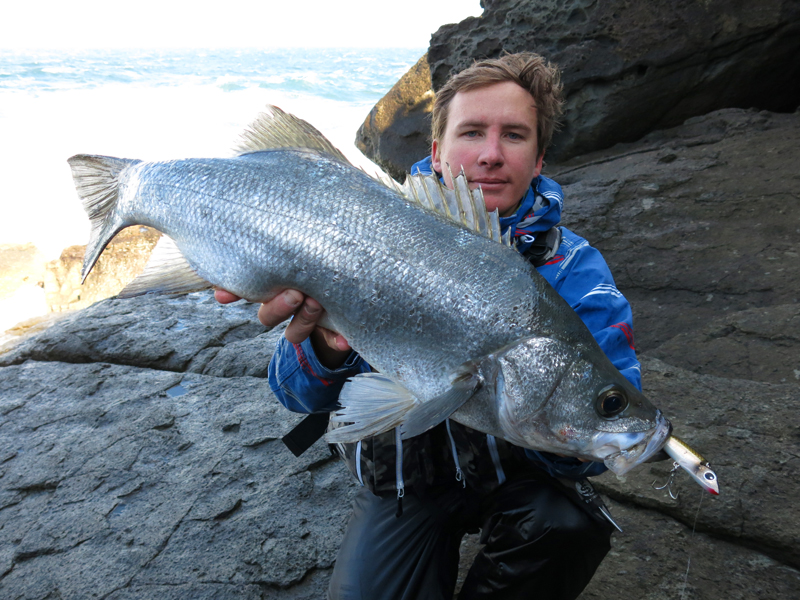 Thanks for Reading!!