Swim baits have been one of the biggest things to hit the Aussie Cod fishing scene for a while, and while the big baits have become more available, suitable rods have been a bit thin on the ground. Baitcast rods that are ideal for casting lures in the 80g and up are also useful for species such as barramundi, mulloway and big snapper. Other uses include casting stickbaits over shallow coral reefs and even slow pitch jigging.
The rods we currently have in stock are from Zenaq and FCL Labo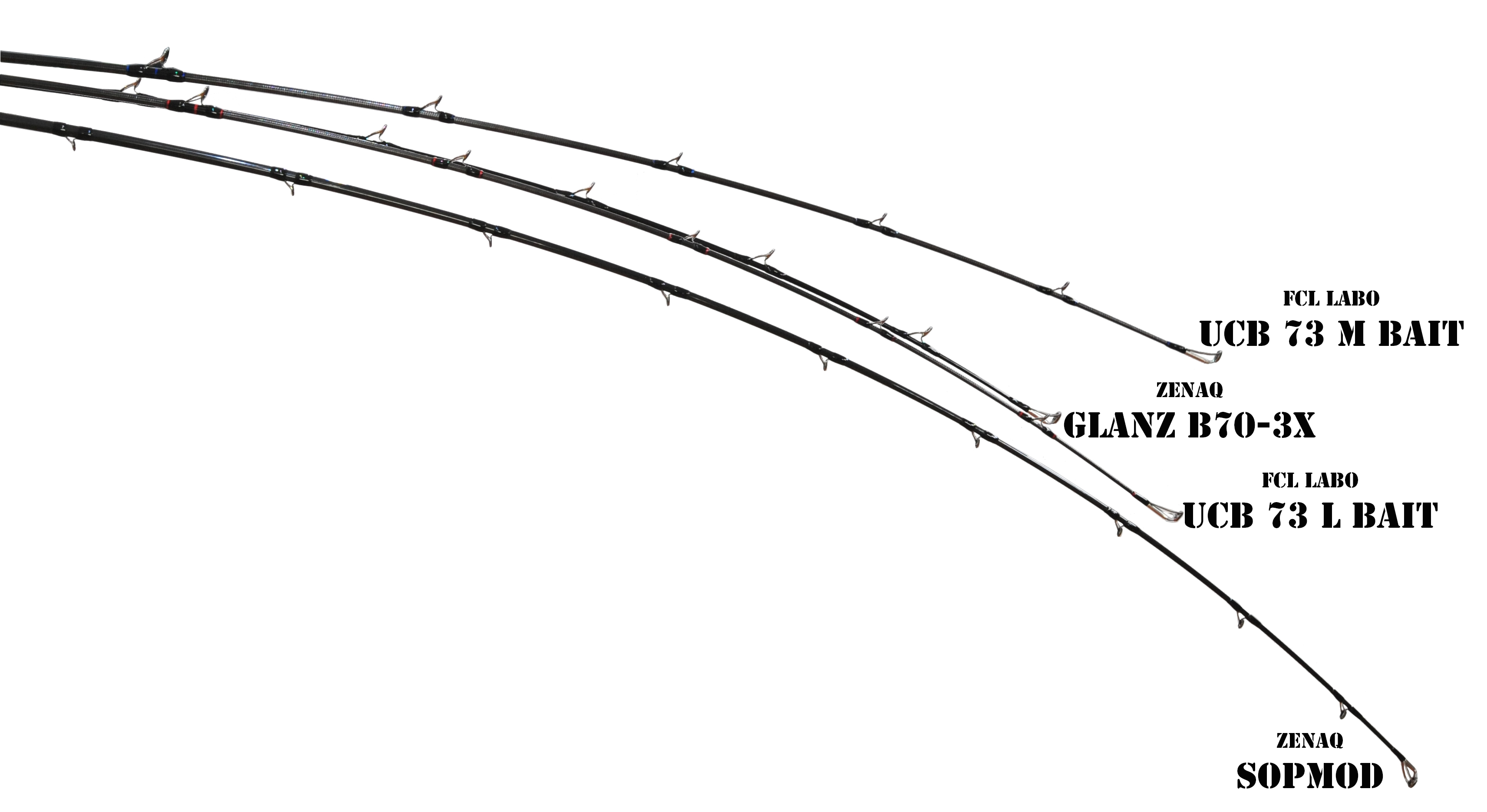 Zenaq Plaisir Answer-B80
This rod is designed for casting swimbaits at Sea Bass in the saltwater as opposed to freshwater largemouth bass fishing, which many of the style are built for. The 8 foot length is suited to long casting in open waters and casting weights from 30-70g (max100g). This covers most of the small to medium swimbaits in use and crosses over well for a variety of species, not just Murray cod.
Zenaq Glanz B70-3X
This rod is an all-round swimbait rod for local conditions, perfect for most Murray cod lures. It is rated for 60-120g, but we have happily cast up to 140g swimbaits on it. This covers a lot of the current crop of lures currently in use. The rod is light in the hand (215g), very comfortable for long casting sessions and has plenty of power down low to set big hooks into a metre cod or barra!
Next month we should have stock of the heavier Zenaq Glanz B78-10X, which will cast right through to a monstrous 400g max – great for the massive soft plastic baits coming out for pike and bass.
ZENAQ Swimbait Rods
400g tip loading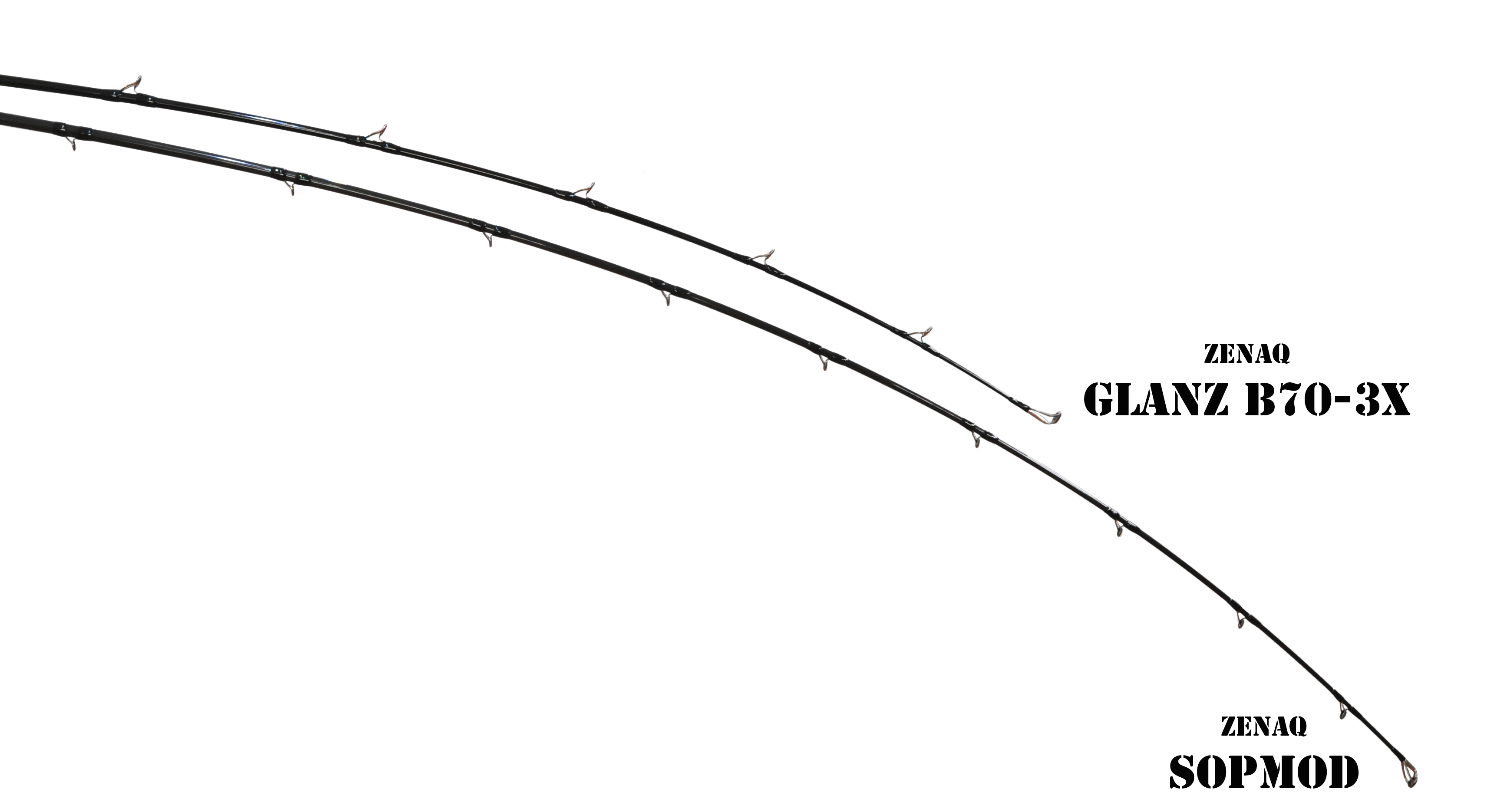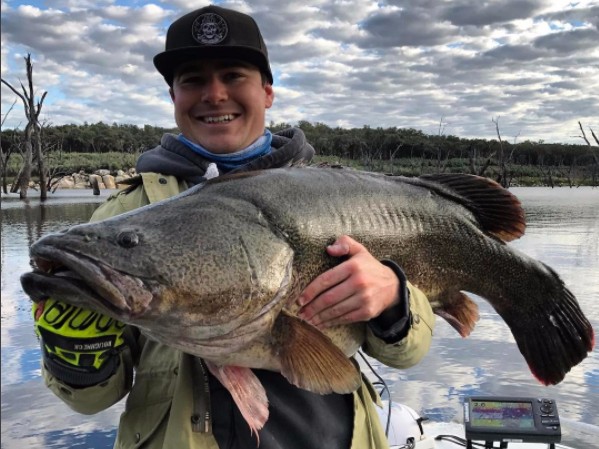 FCL 73L and 73M Baitcast
If these rods sound familiar, that is because they are simply the overhead versions of the popular bluewater spin rods. The difference with the baitcast rod is that the extra binding (more guides on overhead) and the longer casting style used with two handed overheads mean that the cast weights for the rod are significantly improved the 73L is ideal for lures up to 100g and the 73M is fine for 130g baits. These rods have longer butt sections than the two Zenaqs, which takes a lot of the effort out of the cast, helps to balance larger baitcasters, such as for black bass fishing. The butt length is also handy if the rod is to double up for slow pitch jigging for reef species!
FCL Labo UCB Baitcast Rods
400g tip loading